Saudi Cable Co signs major deals with Korean firms
페이지 정보
작성자

관리자

작성일

21-10-11 12:03 조회158회 댓글0건
본문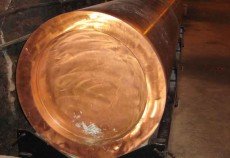 Saudi Cable has seen a flurry of orders internationally.
Saudi Cable Co signs major deals with Korean firms
by Ben Roberts on Nov 30, 2011
RELATED ARTICLES: Saudi Cable Co in the black with half-year profits | Saudi Cable Co. secures US$116.8m orders in 2011 | Saudi power cables get Dutch quality nod
Saudi Cable Company said it has secured orders from two of Korea's biggest construction firms, taking its total order values for the month to more than SAR 1bn ($266.6m).
The Jeddah supplier of copper cables has claimed a SAR 63m ($16.79m) order from Doosan Company, a diversified firm covering construction and engineering among other sectors, and a SAR 56m ($14.93m) order from Hyundai Engineering, both mandates will be supplied at the start of next year.
It added that the total value of purchase orders this month is around SAR 1.1bn ($293.3m), "with better rates than those prevailing in the earlier months". The company did not disclose the origin or customers making the other orders, but added that this includes clients in Russia, Italy and England.
 
Saudi Cable Company manufactures and markets of electrical power and telecommunications cables of varying voltages and supplies services for power and telecom projects including design, engineering, installation and finance.
The deals end a profitable year for the company, having made a SAR 28m ($7.46m) profit for the first nine months against a SAR 96.96m ($25.85m) loss in the same period last year. In March, the company said it had secured SAR 438m ($116.8m) worth of orders for the first quarter alone, citing "the improvement of the operational performance, increase in sales and better gross profit margins".
Last year the company won its first contract for its highest voltage cables, 380 kV, following an order from Saudi Electricity Company, the state-backed power provider, for SAR 100m ($26.66m).