New Doosan 40 tonne ADT dumps Moxy branding
페이지 정보
작성자

관리자

작성일

21-10-11 11:32 조회128회 댓글0건
본문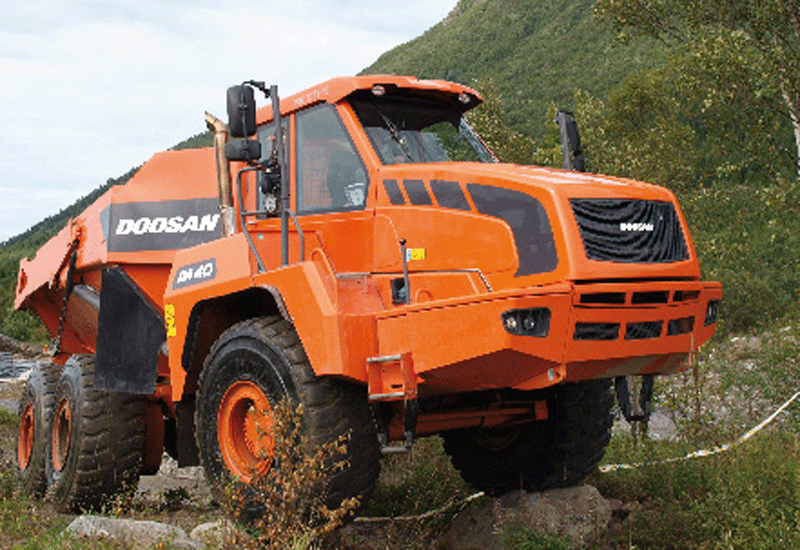 The new DA40 is the first non-Moxy ADT to be produced in Norway
 
New Doosan 40 tonne ADT dumps Moxy branding

by Stephen White on Sep 18, 2011
RELATED ARTICLES: Doosan wins $80m order for Saudi disel plant | World machinery sales will reach $171bn by 2015 | JAFZA: machinery and equipment trade has doubled
As it promised in June, Doosan has spared no time in September to unveil a revised line-up designed to carry its growing momentum into 2012.

At a series of events last week, including a Heavy Days event in the Czech Republic with over 300 customers and dealers, including representation from the Middle East, the company revealed its new DX380LC crawler excavator, DL420 model wheel loader and its Stage IIIB-compliant 40 tonne DA40 articulated dump truck (ADT).
Its line-up for 2012 also includes a new heavy duty telescopic handler range (the DT70 and DT160 models) and the 30 tonne ADT DA30.
While the DA40 and DA30 have been manufactured as Stage IIIB-compliant trucks, Doosan explained that Scania Stage II engines will be optional for other markets and potentially the Middle East. The trucks also mark the company's first move away from the famous Norwegian Moxy brand name it acquired in 2008, as it looks to capitalise on its growing strength in the mining and excavation segment.